Reviews and Endorsements For Gonzo Strategies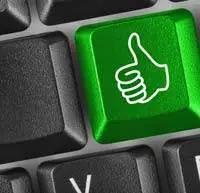 The greatest compliment we can receive is the support and applause of our existing clients. The following clients have worked with Gonzo Strategies for a variety of marketing services, including: branding, logo development, graphic design, marketing consulting, copywriting, advice, and general marketing support.
The "Branding Whisperer"
Gonzo is a "branding whisperer". He has the rare talent of seeing a company's true essence and distilling their uniqueness into messaging that clearly communicates value to potential customers. There are plenty of graphic designers that can throw together a logo, but very few that will truly listen to you – then see your full potential and what makes you remarkable.
He's no one-trick-pony either; Gonzo showcases your brand in a variety of mediums including graphic (logo) representation, a memorable tagline, killer print collateral (everything from distinctive business cards to eye-catching advertisements), compelling sales copy designed to generate revenue, and even an unforgettable 'elevator pitch'."
Paula Hill
Strategic Online Solutions
Fort Worth, TX
Creative Fresh Ideas
I would highly recommend Gonzo Strategies for any kind of promotional or creative ad work. He takes the time to get to know you and your product or service and does research on his own to bring you new and fresh ideas in whatever field you may be in. Gerry has a wide range of experience in his back ground and has been a blessing to me and my business.
Brenda Mills
Touch from the Heart Massage
Hurst, TX
One of the Most Creative Minds I Know
Gerry Rubendall with Gonzo Strategies has the most creative mind I know. I have told him the idea for my last two book covers and he has perfectly captured my ideas. I would recommend him for any of your graphic work and just for creative advice on whatever project you are working on.
Mae Hoover
Fort Worth, TX
Exceeded my Expectations
Gerry/Gonzo Strategies designed a web site for my new business that exceeded my wildest expectations. From our initial meeting where I tried to explain my business and philosophy, he listened to what I said and designed my site to fit my business. I received calls from the very first day that the site went live. I consider that a smashing success. The process was painless for me, constant feedback and extremely professionally executed. Gerry, you live up to your title Creativity Czar
Deborah McDowell, CPA
Fort Worth, TX
I Couldn't Be More Pleased
I could not be more pleased with my experience with Gerry Rubendall at Gonzo Strategies! Gerry was professional, efficient (fast), effective (knew how to put my wants into words), and above all, patient. He developed all my marketing materials, created an impressive and appropriate logo for my counseling business, and found the words to say what I couldn't on my website. I would recommend Gerry in a heartbeat.
Jane Hardwick, L.P.C., L.M.F.T.
Fort Worth, TX
Stellar From the Get-Go
My experience with Gonzo Strategies was stellar from the get-go. It is one thing to hire a professional to create your vision. It is another thing entirely, to hire someone who shares that vision with you and genuinely wants to see you excel. Gerry worked with me to launch a professional, modern website. He is very creative, possesses a strong marketing background and has excellent writing skills. Another of Gerry's greatest strengths is his ability to listen and interpret what you want…what you envision. He included me throughout the production process and delivered a site that met my needs and has made a real impact with my clients and colleagues.
Dawn E. Middlestead
Virtual Dawn, Inc.
Fort Worth, TX
Gonzo Showed Me What I Couldn't See
Launching my own business has always been a dream of mine, but I was struggling the first two years. I had Gerry at Gonzo Strategies check out my competition and determine what was missing from my consulting practice. He was able to find the thing I was missing to make me stand out from my competitors. He re-branded my messaging and key statements, and helped me hone the messages I needed to send out. Since then my business has increased, and sales are up for the year. I am a great HR professional, but not so good at marketing and sales. Gonzo made it easy to market and not be so scared about it. Gerry showed me why my firm is so special, and taught me how to express it to my audience. Now I have confidence in the branding and marketing of my business. It makes selling my services so much easier.
Di Ann Sanchez
DAS HR Consulting
Fort Worth, TX
Gonzo Finds the Voice You Didn't Know You Had
I've worked with Gerry at Gonzo Strategies for several years on projects for both myself and my clients. As a lawyer, my industry is considered pretty dull by the general public, but he was able to say what I wanted to say in a way that's both exciting and interesting to my target audience. He's been able to do the same thing for my clients.
Gerry has an innate ability to capture your "voice," while making it all marketing friendly. He shows you how to say what needs to be said so it makes people want to hire you, and points out the things that make you unique when you can't see them.
Tisha Dodge
Dodge Legal Group
Dallas, TX
Gonzo is the Best!
Gerry has his finger on the pulse of the latest marketing trends. Not only is he full of great ideas for my business, his energy is contagious. He's given me innovative, timely and solid strategies – something I need in these challenging times.
Gonzo always gives me great ideas and advice. I always learn something new during our consultations. Hire an expert- Gonzo Gerry the Creativity Czar!! He will save you time, and make you money."
Patti Burkhart
The Studio in Burleson
Burleson, TX
Better Than I Expected
Gerry at Gonzo Strategies designed and brought all the aspects of my website together better than expected. The whole process was above professional from start to finish. I will recommend Gonzo from here forward to anyone looking for design and marketing."
Brian Rector
Catch a Critter
Cleburne, TX
Quick Solutions & Great Results
Working with Gerry was absolutely the best experience I could have hoped for. Not only is he creative, he is also accessible, and very conscientious about every aspect of his business. He helped me go from a vague understanding of what I am doing in my business to creating a brand that is very much "me". Hiring Gerry was one of the best decisions I have made, and saved me a lot of trouble and expense further down the road. What I had been struggling with for quite some time, he helped me solve very quickly, and I love the results!
Courtney Henderson
Courtney Henderson Life Coaching
Camdenton, MO
Professional From Start to Finish
Gonzo Strategies was referred to me for help with branding. I had done a lot of thinking about what I wanted, and Gerry helped me see things from my clients' perspective. What a difference it made!
He designed and identity package for me, including business cards, letterhead, and a flyer template. He then helped fine-tune the web content. Gerry is a joy to work with. Not only is he funny and very talented, but he also delivers a quality product in a timely manner and on budget. I highly recommend him to those who need to create a professional image or those who need to re-brand.
Mary Elizabeth Sheehan
Yoga Potential
Fort Worth, TX
Showed Me What I Was Missing
We hired Gerry at Gonzo Strategies to help with content messaging for our website and marketing pieces. We were pleased with his creative slant he offered on each project. Sometimes, as owners we are too close to our company to think how a client would. Gerry will bring those concepts to light for you!
Teresa Nelson,
Teresa's Treasures
Fort Worth, TX
Quality, Responsive, Creative
Affinity United Insurance has used the services of Gonzo Strategies as our source of marketing help. For quality, responsiveness and creativity they have surpassed our expectations. I highly recommend Gonzo Strategies if you need to step up the quality of your marketing.
Allan Tidwell
Affinity United Insurance
Burleson, TX
Quick & Brilliant
Gerry is detail-oriented, high energy, quick on his feet, and has brilliant marketing ideas. He truly does think "beyond the box." He's very goal oriented and a pleasure to work with."
Brenda Gammon, RA
Gammon Financial
Burleson, TX
Natural Talent
Gerry has great talent in marketing. He will collaborate with you on any project and has a passion for seeing the project to completion. Along the way to your success, you will realize that you have also gained a friendship. Thanks for all you do Gerry!"
Esther Davis
Davis Virtual Resources
Arlington, TX
Professional & Efficient
I have had the honor of doing business with Gerry Rubendall of Gonzo Strategies. His professionalism combined with his efficiency is admirable. It has probably been one of the best experiences I have had in the past 12 + years of owning my own business. He has been the only person who was able to motivate me to propel my marketing into the online arena and it's been great for bringing in new patients"
Azzah Perez, DDS
Perez Family Dental
Fort Worth, TX
Submit a Review
If you're a Gonzo Strategies client, we'd love to hear what you thought about your experience.  Use the form below to submit your review.