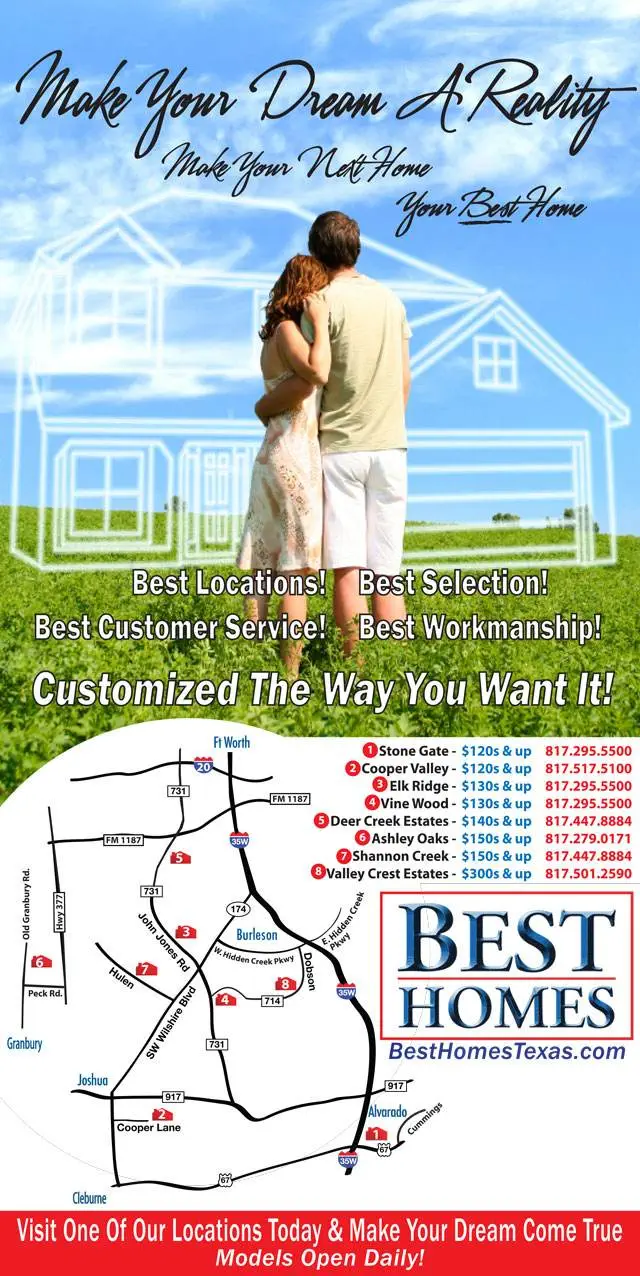 Marketing Materials: Best Homes
Best Homes is home builder in the Fort Worth area. They contracted Gonzo Strategies for ad design, as well as a companion piece of marketing material – a poster-sized flyer. Prior to working with Gonzo Strategies they had worked with a graphic artist to create a "Wow" ad, however the previous artist couldn't grasp the marketing message they were trying to relate. The ad lacked the appropriate content and imagery needed to show their audience Best Homes was reaching out to them.
Gonzo Strategies was able to discover what was missing. We reworked the initial ad design concept and designed a new ad to speak to the audience Best Homes was trying to reach: first time home buyers who were ready to realize their dreams of owning a home.