We See the Things You Can't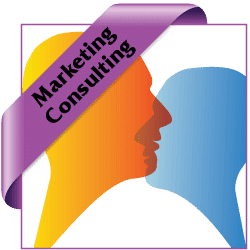 Has this ever happened to you? You create a marketing campaign you think will think will make your phone ring off the hook. You make an offer you feel is very generous on a product you think everyone wants. Then, when you roll out your campaign, it's so quiet you can hear crickets in the background. You're left scratching your head and wondering, "What went wrong?"
This happens more often than you would think. The reason is relatively simple: When you act as your own marketing consultant you lack the perspective necessary to see things the way your marketing audience does.
Think of your business like your body, with your forehead representing your marketing. If you have a big smudge on your forehead everyone can see it, except you. You need someone to tell you it's there. Just like you can't see your forehead the same way everyone else does, you can't see your marketing the same way your target audience does.
As the business owner, your goals are just the opposite of your customer. (You might want to reread that last sentence. It's important.) You want to get as much money as you can, while giving away as little as possible to keep your profits high. That's the nature of running a business. Your customer wants the most bang for their buck, so they want to get as much as they can and pay as little as possible. That's the nature of being a smart consumer. There's nothing wrong with either of these goals – it's just how the world works.
Work with Gonzo Strategies for your marketing consulting and we hold up a mirror so you can see the smudge on your forehead. We show you the opportunities you can't see because you're too close to the problem.
For marketing consulting we work with you in a way that fits your individual situation. The majority of our consulting work is done around the Colorado Springs area, but we do work with clients in other parts of Colorado, and throughout the United States.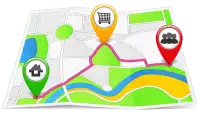 Are you pounding your head against the wall trying to come up with new ways to market your business? Do you need to bounce an idea (or 10)? Do you need some perspective on your marketing campaign? Gonzo Strategies has you covered. Whether you need a sounding board for your advertising, advice on how to execute a marketing campaign, or guidance on a marketing project; we're here for you.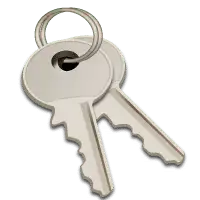 Time and time again we've met with business owners who say, "I don't get marketing. Can you just take over so I can get back the part of my business I love?" The answer is a resounding, YES! This is actually the way we can help you the most. Handing over the keys allows us to develop comprehensive and cohesive marketing for your business.
This works similarly to the way you would hire a lawyer. You prepay for a block of hours and we work against it. When your time is almost used up, we let you know so you can bank more hours. This is ideal for clients who know they will need a consistent level of ongoing marketing support.
Clients who choose this option get the added benefits of priority support and an exclusivity option.*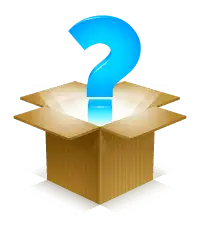 We wouldn't be very "Beyond the Box" if we only gave you two options, now would we? We understand small businesses come in a wide variety of shapes and sizes, with a variety of needs to match.
If you don't feel either of the other options for consulting is right for your business and you have something else in mind – let us know.
While we won't work for magic beans, we will do our best to work with you. Our ultimate goal is for you to be successful.
Exclusively for You
Have you ever wondered if marketing firms are giving you the same advice they give your competition? Some do. We don't. At Gonzo Strategies, our business is based on loyalty and trust. If you're under contract with Gonzo Strategies and one of your competitors wishes to hire us, you get to decide if they become a client. We will NOT take on a new client in direct competition with an existing Gonzo Strategies client.
While we would love to be able to offer exclusivity to all of our clients, we would be out of business very quickly if we didn't put some restrictions on our exclusivity clause. Only clients with an active retainer are available for exclusive representation. If we already have a client on the books who conflicts with your business, we won't drop them, but we will let you know about them before we start working together.
Regardless of the scope of work we perform for your company, Gonzo Strategies will never share your ideas or privileged information with your competitors. However, in order for us to turn down clients, you must have an ongoing, active contract with Gonzo Strategies for marketing and/or consulting services.
Gonzo is a "branding whisperer". He has the rare talent of seeing a company's true essence and distilling their uniqueness into messaging that clearly communicates value to potential customers. There are plenty of graphic designers that can throw together a logo, but very few that will truly listen to you - then see your full potential and what makes you remarkable.
I would highly recommend Gonzo Strategies for any kind of promotional or creative ad work. He takes the time to get to know you and your product or service and does research on his own to bring you new and fresh ideas in whatever field you may be in. Gerry has a wide range of experience in his back ground and has been a blessing to me and my business.
Gerry Rubendall with Gonzo Strategies has the most creative mind I know. I have told him the idea for my last two book covers and he has perfectly captured my ideas. I would recommend him for any of your graphic work and just for creative advice on whatever project you are working on.
Gerry/Gonzo Strategies designed a web site for my new business that exceeded my wildest expectations. From our initial meeting where I tried to explain my business and philosophy, he listened to what I said and designed my site to fit my business. I received calls from the very first day that the site went live. I consider that a smashing success...
I could not be more pleased with my experience with Gonzo Strategies! Gerry was professional, efficient (fast), effective (knew how to put my wants into words), and above all, patient. He developed all my marketing materials, created an impressive and appropriate logo for my counseling business, and found the word to say what I couldn't. I would recommend Gerry in a heartbeat.