Logo Design & Identity Packages
The Heart Of Your Branding Is More Than a Drawing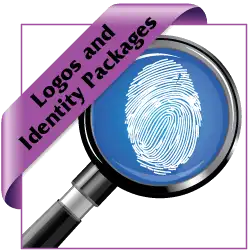 One of the core marketing pieces for your business is your logo and business identity. While your logo may seem like a simple drawing, there are many variables to consider when you develop it. One of the biggest is your audience. Logo design for an audience in Colorado Springs is different than logo design for a Denver audience.
In addition to audience appeal, you need to be sure your logo is an accurate representation of your company, and reinforces your marketing message. You also need to consider how your logo will be used and the cost of reproducing it. If your logo hasn't been created correctly, it could impact your bottom line by being expensive to reproduce. Ultimately, your logo needs to take all of this into consideration.
Work with Gonzo Strategies to develop your logo and identity and we'll make sure all of these pieces are taken into account. Your Gonzo Strategies identity package includes:*
Comprehensive logo strategy to ensure your logo fits your business' particular needs.
Variety of logo design concepts for you to choose from (we keep going until it's just right.)
Business card design.
Letterhead design.
Word template of your letterhead files for e-mailing and desktop printing.
Mailing labels or envelopes.
Logo conversion – your logo will be converted into multiple formats so you always have the version you need.
Detailed instructions on when and where to use each logo file as well as the color profiles and list of the fonts used.
2-year back-up – we keep copies of your logo files for at least 2 years. If your computer crashes or your files become damaged, just give us a call and we'll replace them.
*Individual pieces of our identity package are also available on their own.
Gonzo is a "branding whisperer". He has the rare talent of seeing a company's true essence and distilling their uniqueness into messaging that clearly communicates value to potential customers. There are plenty of graphic designers that can throw together a logo, but very few that will truly listen to you - then see your full potential and what makes you remarkable.
I would highly recommend Gonzo Strategies for any kind of promotional or creative ad work. He takes the time to get to know you and your product or service and does research on his own to bring you new and fresh ideas in whatever field you may be in. Gerry has a wide range of experience in his back ground and has been a blessing to me and my business.
Gerry Rubendall with Gonzo Strategies has the most creative mind I know. I have told him the idea for my last two book covers and he has perfectly captured my ideas. I would recommend him for any of your graphic work and just for creative advice on whatever project you are working on.
Gerry/Gonzo Strategies designed a web site for my new business that exceeded my wildest expectations. From our initial meeting where I tried to explain my business and philosophy, he listened to what I said and designed my site to fit my business. I received calls from the very first day that the site went live. I consider that a smashing success...
I could not be more pleased with my experience with Gonzo Strategies! Gerry was professional, efficient (fast), effective (knew how to put my wants into words), and above all, patient. He developed all my marketing materials, created an impressive and appropriate logo for my counseling business, and found the word to say what I couldn't. I would recommend Gerry in a heartbeat.