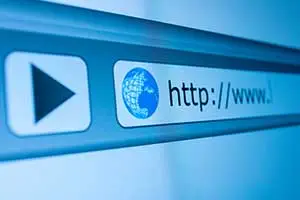 Every website has two requirements in common – a domain name (address) and hosting (where the site's files are stored.) I'm a big believer you need to keep those two things in your own name. Why? The person who controls them (especially the domain) is the person who has control over the site – forever. It all boils down to portability and accessibility.
Portability: I know a lot of companies out there will take care of registering your domain and setting up your hosting under their accounts, selling it as a service they offer. But if you opt-in for this "service" and you decide you want to move away from the company, wrestling back control can be a nightmare.
Accessibility: Another reason I insist on clients putting their domains and hosting in their name is accessibility. If a client puts their domain/hosting in my name and some catastrophe should happen to me, they would lose access to their site.
Here are a couple real examples from my own experience on why portability and accessibility are so important.
Portability – Designer goes off their meds: When I first started Gonzo Strategies I wasn't building sites. I would come up with the concept, write the content, and pull together the images. But when it came to coding the pages I would refer clients to a colleague I collaborated with (We'll call her Dorothy – not her real name) to perform the build.
This worked fine for about a year, but then one day I got a phone call from a panicking client. They needed help changing all their passwords and getting control away from Dorothy. Then I got a call from another client wanting the same thing –then another, and another, etc. Apparently Dorothy had gone off her meds, was behaving in a very erratic manner, and being unprofessional to say the least. I could fill volumes with Dorothy's antics back then, but let's just say none of it was good. (Needless to say, this is when I decided I needed to do my own website builds.) I haven't talked to her in over a decade, but I really hope she got professional help.
The clients who kept things in their own names were easy to fix. Not so with the clients who put things in Dorothy's name. Most of those had to just abandon their sites and start over.
Accessibility – Company disappears: A few years ago I was contacted by a restaurant asking me to redesign their website. The site they had was built a long time ago and they hadn't touched it since it went live in the early 2000's. When I took a look at the site I noticed, not only was the design outdated, but it was filled with strange ads.
When I met with the client, I told them one of the first things I would need is access to their domain. They didn't know where it was so they attempted to contact the company who built the site, but the site builder had gone out of business years ago.
A little more digging and we discovered the company who built the site had registered the domain in their name, and the domains registered under them had all been allowed to lapse. A Chinese company snatched up the restaurant's domain when it expired, cloned the site, and installed all those ads I thought looked so strange. The site hadn't gone down so the restaurant never noticed it. Since total control over the domain was now in China, we couldn't get it back.
A lot more stories out there
These are just two examples of why it's so important to keep your website's domain and hosting in your name. If a client doesn't know how to set these things up I'll gladly walk them through it or do it for them, but for their own security I tell them I'll be doing it all in their name.