Taking a cue from the concept behind Gonzo Journalism, Gonzo Strategies puts a new spin on how businesses communicate with their audience. It uses a combination of: neuromarketing techniques, new media, strong marketing strategies, comprehensive branding strategies, and a big helping of creativity.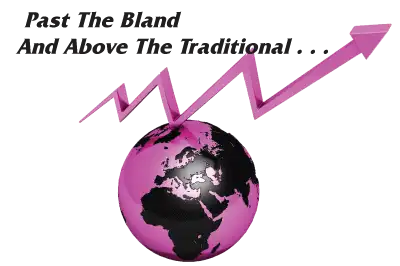 The broad definition of gonzo means: unconventional, outside the norm, or unusual. When it comes to marketing your business, the Gonzo Strategies approach gives you tools to stand out against your competitors by speaking directly to your target market in ways your competition isn't.
While the Gonzo marketing strategy is different for every client, they share these traits:
Your Gonzo marketing strategy maximizes the tools you have. We want to make sure you're utilizing your existing marketing to the best of your abilities.
Your Gonzo marketing strategy turns your weaknesses into strengths by presenting them in a different light.
Your Gonzo marketing strategy won't copy your competition with "me too" marketing.
Your Gonzo marketing strategy doesn't accept "that's the way everyone does it" or "that's the way we've always done it" as a good enough reason to keep doing it.
Your Gonzo logo strategy will always take your production costs into account. It will cross multiple platforms, and it won't cost you a fortune to reproduce.
Your Gonzo branding strategy or business identity development goes beyond your logo and considers all aspects of branding your company.
Your Gonzo website strategy won't try to squeeze you into a site just because it looks cool. We make sure your website is a real marketing tool, designed to generate sales.
Custom Solutions for Your Business
Because Gonzo Strategies creates customized marketing solutions for each client, it's not possible to list everything we do on this site. We're constantly developing new ways to give you the most for your marketing budget and exploring new mediums and tactics to give you an edge over your competition. The best way for us to explain what we can do for you is by meeting with you and exploring the options available to your company. E-mail Gonzo Strategies or call us at 817-228-2120 to set up your free initial consultation and find out how Gonzo Strategies can give you more bang for your marketing buck.