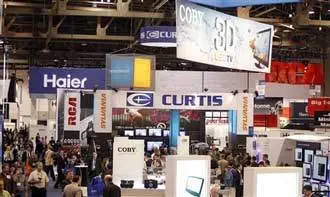 When I teach my class on exhibiting at a show the lights come on in people's eyes at different points in the presentation as they think of new ideas.  But one concept seems to make all the student's eyes tell me, "I never thought of that" in unison, and it happens at the beginning of the class.  Ready for it?
You have to have a goal.  Most novice (and even some experienced) exhibitors start with the booth design.  They think of the images to use, the promotional products they want to hand out, how they want their booth to look.  Here's the problem with this type of thinking:  It focuses purely on style & not on substance.  Without some sort of a goal you have nothing to create the substance needed for a successful exhibit.
Marketing at a show isn't just a reason to get away from the office or to show off your newly branded shirts.  It's a marketing campaign & just like all marketing campaigns – it needs a goal and a strategy or its going to fall flat.  The goal you set depend on your specific needs.  A good place to start would be to build up enough of a sales funnel to at least make back the money you're spending on the exhibit.
Set realistic goals for yourself.  If you're at a venue where direct sales are appropriate you should set sales goals.  However, most expos aren't a good place to sell.  They are more about connecting and building new relationships.  Some practical examples of goals for this type of show would be:
• Adding X number of contacts to your database
• Talking to at least X number of people
• Demonstrating your product to X number of people
Without some sort of exhibit goal you'll never know how to gage your success at the show.  Once you have these goals you'll have something to measure against.  You'll know what you need to do to improve your next exhibition, and you'll also have a way to determine if the show is one you want to exhibit at again next time.
If you have an exhibiting success story (or an exhibiting horror story) I'd love to hear about it.
Next time:  The magic piece of paper you need for every exhibit.